Firm:
DeveNova provides a wide range of services for both local and international markets. DeveNova has a highly qualified team of experts with diverse international work experience in:
Engineering - Education - Research - Business - Training
Our mission and vision are focused and oriented to contribute to organizational success. In order to achieve success, the four dimensions of the "Time-Quality-Cost-Scope" tetrad need to be controlled, coordinated, and interrelated, therefore DeveNova's:
Mission is to provide solutions, strategies, frameworks, methods, models, and training for the development, innovation, and success.
Vision is to provide holistic consultancy, training, and B2B liaison with world class quality.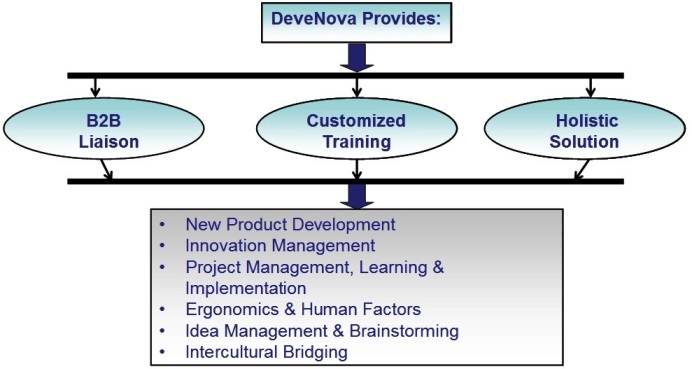 Partner:
DeveNova Consulting is keen to establish consortiums to extend and/or complement our services locally and internationally. We are also a part of a consortium of consulting firms covering various areas including:
Project Management and Project Learning

Business Development

Policy Development and Implementation of Strategies

Entrepreneurship

B2B Matchmaking

Customized Training